Attractions worth Poznań!
Aquapark - Termy Maltańskie
termymaltanskie.com.pl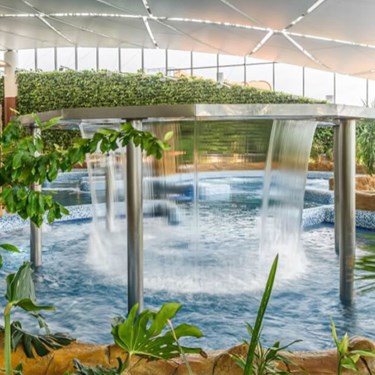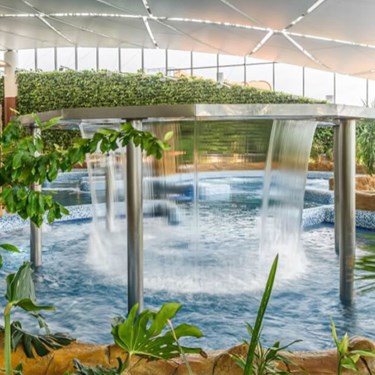 Aquapark - Termy Maltańskie
termymaltanskie.com.pl
GREEN ZONE - A place created for everyone who loves tropical climate, relaxation and fun.
A paradise in the very center of Poznań. A place simply created for everyone who loves tropical climate, relaxation and fun. There is no shortage of swimming pools, slides, playgrounds, a paradise beach and always green vegetation that lushly surrounds the pools with azure water. There is even a volcano here that towers over the entire area like Mauna Kea in Hawaii. Among the many swimming pools, there are also two all-year-round, overlooking Lake Malta, which looks phenomenal at any time of the year. There are all kinds of water attractions in the Aquapark. Everyone who is looking for relaxation, challenges, and even high adrenaline will find here ... There are slides of various levels of difficulty, a wave pool for lovers of seaside adventures, a geothermal pool, soothing hydro massage, as well as playgrounds and a whole range of water assortment for the youngest. People looking for a nice place to rest will also find their own corner. During the summer season, the outdoor area is opened, offering even more attractions and positive memories! Additional slides, a water obstacle course, a beach with real coastal sand and two playgrounds are just some of them.
Centrum Handlowe AVENIDA
avenidapoznan.com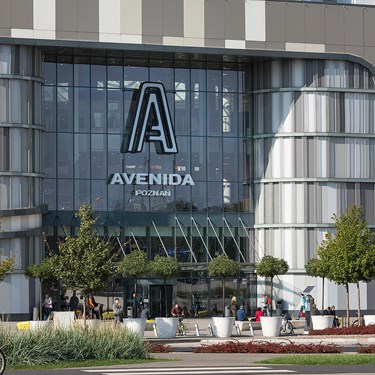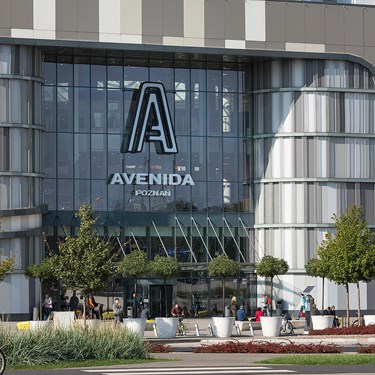 Centrum Handlowe AVENIDA
avenidapoznan.com
Avenida Poznań is one of the largest shopping centers in the region, which, on 3 floors with a total area of almost 60,000 m2, houses nearly 200 commercial and commercial premises as well as 30 restaurants and cafes.
Avenida brings together the most popular fashion, footwear, jewelery and cosmetics brands, as well as a number of services. A special relaxation zone - Avenida Lounge provides moments of relaxation and rest during successful shopping. The center is located directly at the Poznań railway and bus stations and at the Poznań International Fair.
Centrum Kultury ZAMEK
ckzamek.pl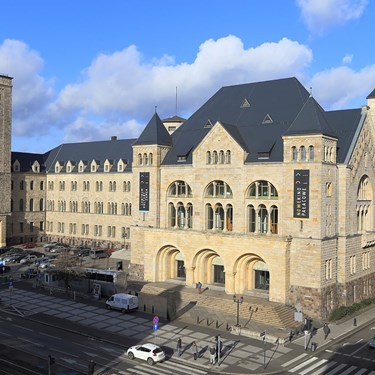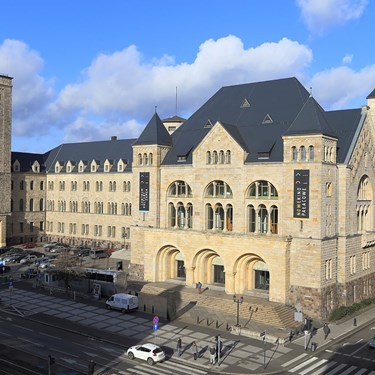 Centrum Kultury ZAMEK
ckzamek.pl
The ZAMEK Cultural Center in Poznań is one of the largest cultural institutions in the country. Every year, 2,500 events are held there, presenting and stimulating the development of the most interesting cultural phenomena.
The spaces of the CASTLE interpenetrate and complement each other visual arts, theater, film, music and literature. The institution builds its program on the basis of proven forms of expression (including concerts, performances, art exhibitions, literary meetings and film screenings), as well as conducting artistic experiments, implementing new activities, often site-specific. This search is also supported by the artist-in-residence program. On a daily basis, CK ZAMEK is an open place that anyone can enter to participate in organized events, see the castle interiors or just relax. During the year, our institution is visited by nearly half a million people.
Dworzec Poznań Główny
pkp.poznan.pl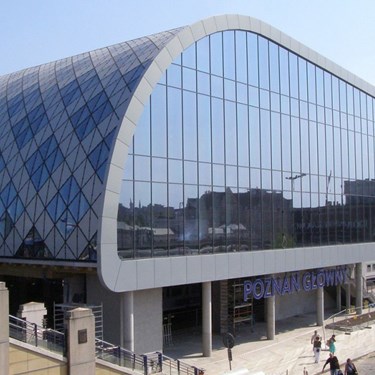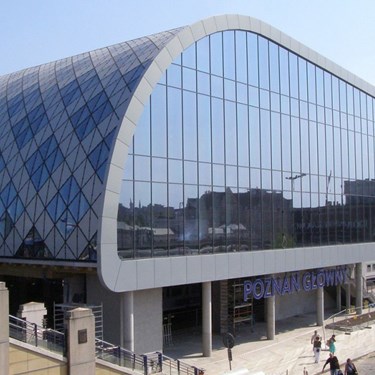 Dworzec Poznań Główny
pkp.poznan.pl
The Main Railway Station is located in the center of Poznań, at ul. Dworcowa 2 in the immediate vicinity of the PKS bus station, Poznań International Fair, Poznań University of Economics and the University of Adam Mickiewicz.
The Poznań Główny Railway Station is open 24 hours a day. It is used by regional (POLREGIO, Koleje Wielkopolskie), long-distance (TLK, IC, EIC) and international trains. At the station there are: tourist information (CIM Poznań) and railway information (PKP, KW), PKP Intercity Customer Service Center, cafes (Starbucks, Crobag, Costa), kiosks (Relay), drugstore (Rossmann), supermarket (Biedronka), ATMs (Euronet, Planet Cash, BZ WBK, PKO BP, Pekao) and a currency exchange office.
History Land
historyland.pl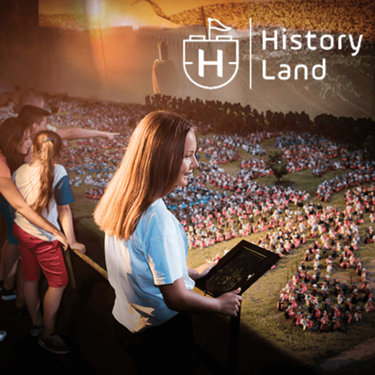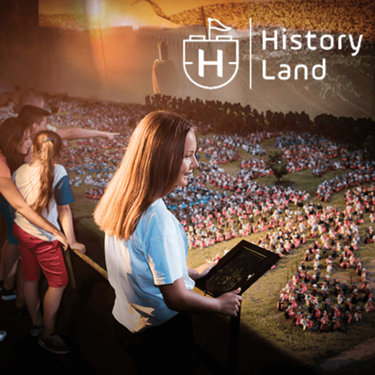 History Land
historyland.pl
The HistoryLand is an exhibition that will delight everyone!
At the Poznań International Fair, heroic clashes of heroes will come to life, whose fates you will see on mock-ups, films, audio recordings, visualizations and illuminations. All thanks to ... over a million LEGO® bricks arranged on 1500 m². As many as 10 amazing mock-ups are a journey through, among others the pre-Slavic Biskupin, the fields of Grunwald, the Gulf of Gdańsk, where the Polish fleet sank the Swedish galleon Solen and Jasna Góra during its siege. Visiting the exhibition will enrich, among others virtual reality goggles, a motion sensor to control light, or a rudder to change the weather on the screen. We invite you to Pavilion 3A, which will be transformed into a magical land of great stories built of LEGO® bricks!
Koziołki Poznańskie
regionwielkopolska.pl/en/artykuly-kultura-ludowa/the-poznan-billy-goat-legend/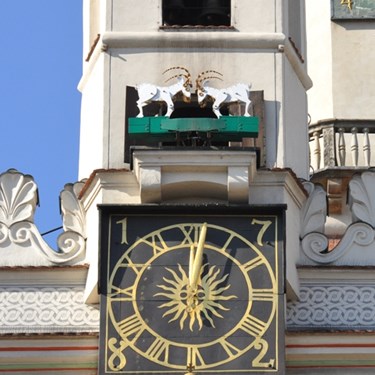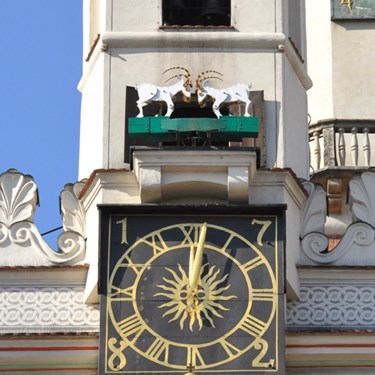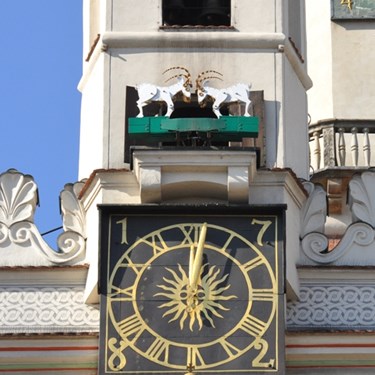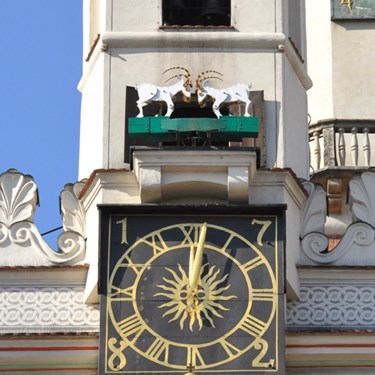 Koziołki Poznańskie
regionwielkopolska.pl/en/artykuly-kultura-ludowa/the-poznan-billy-goat-legend/
One of Poznań's tourist attractions, the figures of goats with the drive mechanism, launched every day at 12:00 on the tower of the Poznań City Hall.
When the town hall was rebuilt after the great fire, it was decided to install a clock. This was to be a celebratory occasion with a sumptuous feast to which several eminent persons were invited. The main dish was to be roast venison haunch and the preparation befell a young kitchen hand named Pietrek (Pete). A lot of exciting things were happening in the marketplace at that moment. So much so that the kitchen hand took his eye off the roast for a second to watch what was going on in the marketplace. Unfortunately, his absence dragged on... and on.... and... the roast fell into the fire and was burnt to cinders. The terrified lad ran to a nearby meadow where the city folk grazed their animals, made off with two billy goats and dragged them into the town hall kitchen. The goats, sensing their imminent demise, wrested themselves free of the boy and fled to the tower. There, they started head butting each other before the assembled crowd. The spectacle so amused the mayor, voivode and all the guests that Pietrek was pardoned and the clockmaker bidden to construct a special mechanism to set the horological goats in motion every day. Ever since then, once the bugle sounds at the stroke of noon, the assembled crowd has been treated to the two head-butting billy goats every day.
Palmiarnia Poznańska
palmiarnia.poznan.pl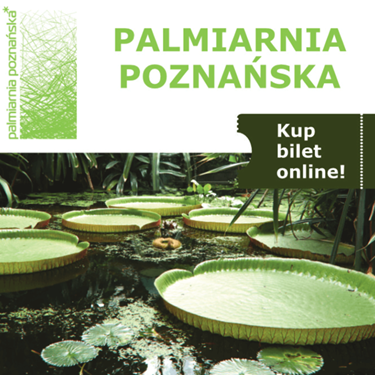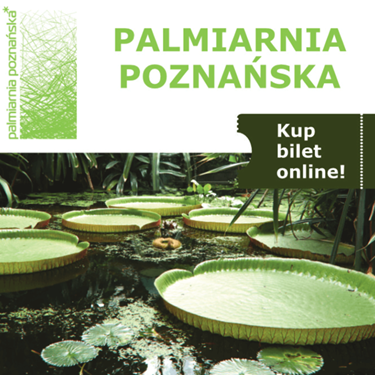 Palmiarnia Poznańska
palmiarnia.poznan.pl
The Poznań Palm House has been located in the Wilson Park in the center of Poznań for over 110 years.
It is the largest facility of this type in Poland and one of the largest in Europe. The Palm House collection includes approximately 17,000 plants of 700 species and varieties from countries with Mediterranean, subtropical and tropical climates, as well as those from the savannah and desert. The facility also houses the first public aquarium in Poland. Currently, the aquarium exhibits 37 tanks with a capacity of 1,000 to 14,000 liters, in which you can see 170 species of fish from around the world and about 40 species of aquatic plants.
Sheraton Poznań
sheratonpoznan.pl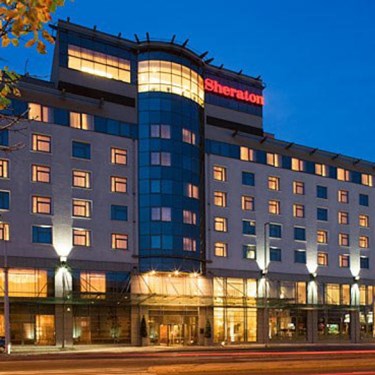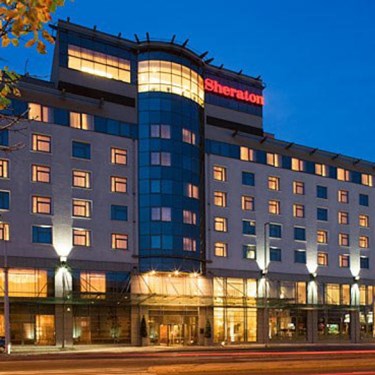 Sheraton Poznań
sheratonpoznan.pl
Sheraton Poznań Hotel is a 5-star hotel located in the heart of Poznań, a 10-minute walk from the Old Market Square.
It offers 180 newly renovated, comfortable rooms. The hotel also has a modern conference center and two excellent restaurants - Rynek with Polish cuisine and SomePlace Else with tex-mex cuisine.
Stary Browar
starybrowar5050.com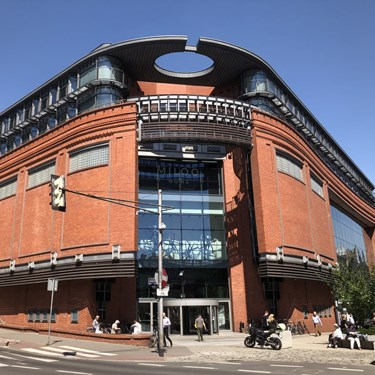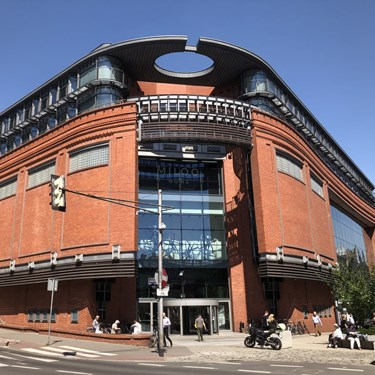 Stary Browar
starybrowar5050.com
Stary Browar in Poznań is a contemporary shopping center that is an authentic center of culture and education.
Here you can shop in over 200 stores, eat well, commune with art and good design, take part in numerous workshops and events, such as concerts, shows or meetings with interesting people. Art in Stary Browar is defined not only by the sculptures, installations and great architecture present here, but also by the new true urban experience: the art of purchasing, selling and creating. Stary Browar is a one of a kind living city center, visited by 9 million people a year. It is a place full of true and inspiring stories created by everyone who crosses its brick thresholds.
Stary Rynek - Ratusz
poznan.pl/mim/turystyka/ratusz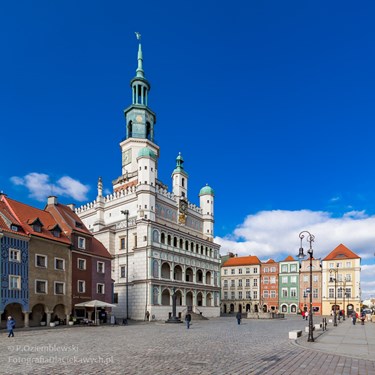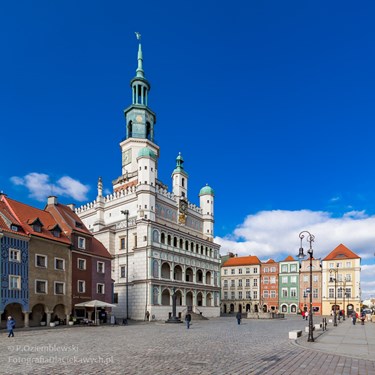 Stary Rynek - Ratusz
poznan.pl/mim/turystyka/ratusz
The Old Market Square is the tourist center of Poznań, which cannot be overlooked when visiting the city. Although most often associated with the famous billy goats, it has many more attractions for which it is worth getting to know it better.
The Old Market Square is the main square in Poznań, set out in the mid-13th century as the focal point of the founding city. It is the third largest market in Poland, right after Kraków and Wrocław, and one of the largest in Europe. On the market square in Poznań you can see monuments from almost all eras, and the restaurants, cafes and pubs functioning here, as well as cyclical events give it a unique character. All this makes the Old Market Square in Poznań not only a place beloved by the inhabitants, but also one of the main tourist attractions of the city. Cinema Hostel & Apartments is located just 600 meters from the heart of the Old Market Square - so our guests have all the attractions within a short walk.
Teatr Polski
teatr-polski.pl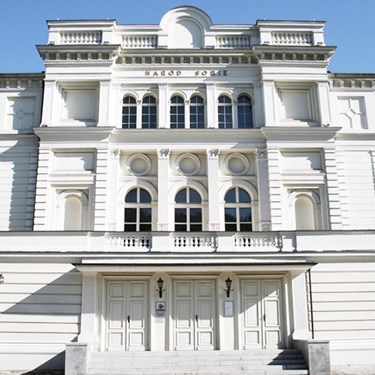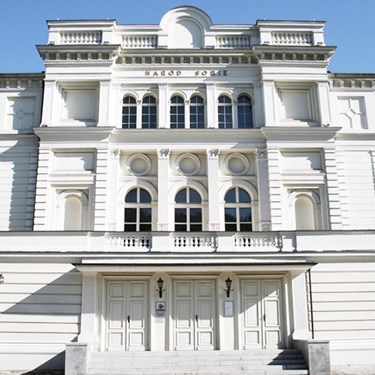 Teatr Polski
teatr-polski.pl
The Polish Theater in Poznań was established in the 19th century, during the partitions, and is the oldest of them. It was opened in 1875.
In these areas it had the character of the National Stage, written with capital letters - the character of a sign and a symbol. It was established as a kind of redoubt of Polish identity, a fortress within a fortress - after all, Poznań was a Prussian fortress for a hundred years and this theater was built against it. If the second chronologically, Teatr Polski in Warsaw, opened in 1913, was erected as a house of new art, when the rigors in the Russian partition were relaxed, the Polish Theater in Poznań was built at a time of fierce struggle with the Prussian authorities, when the Polish language was withdrawn from schools, social activists and activists, priests (including Archbishop Ledóchowski) were arrested, when teachers were relocated to the Reich, when a sharp, "muzzle" press law was introduced; it was built against the process of non-tearing, against the fortress modernized in the seventies, which was to defend values ​​that were alien to us and not our territories hidden behind her back. And it was not so much about art, although people wanted to talk to the audience with its help, but about this audience, about its defense, education and entertainment.
Teatr Wielki im. Stanisława Moniuszki
opera.poznan.pl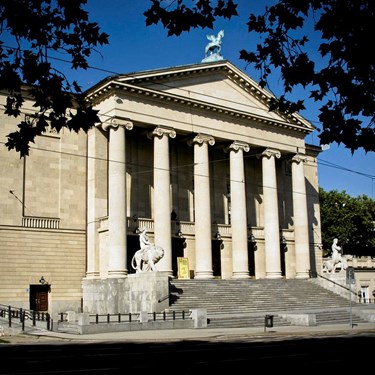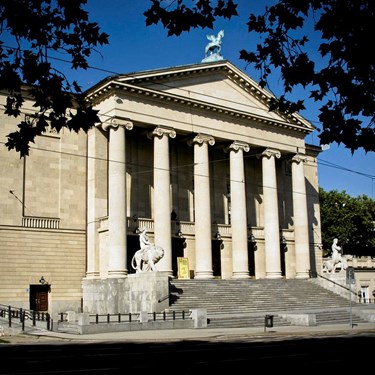 Teatr Wielki im. Stanisława Moniuszki
opera.poznan.pl
Grand Theatre them. Stanisław Moniuszko in Poznań, boasting over a hundred years of tradition, has been occupying an increasingly important position not only on the Polish but also European opera map for several seasons.
Since Renata Borowska-Juszczyńska took over the management (2012), the Poznań opera house has significantly expanded its repertoire and has become a recognizable brand as an institution boldly reaching for contemporary stage productions and acting as a patron towards young artists. Thanks to the active activity in the Opera Europa association, the Poznań theater takes part in the OperaVision project, the aim of which is to make performances available on the streaming platform. Reviews and information about the Poznań opera house appear regularly in the media in the United States, Italy, France, Denmark and Germany. Each year, the theater is awarded with many awards. Recently, it was nominated in three categories for the Opera Awards, the most prestigious in the world of musical theater, known as the opera Oscar, and the premiere of Moniuszko's Paria (June 2019) was recognized as one of the most important events of the Moniuszko Year. In addition, the performance itself and its producers won as many as five nominations for the Theater Music Awards. Jan Kiepura.
Uniwersytet Ekonomiczny
ue.poznan.pl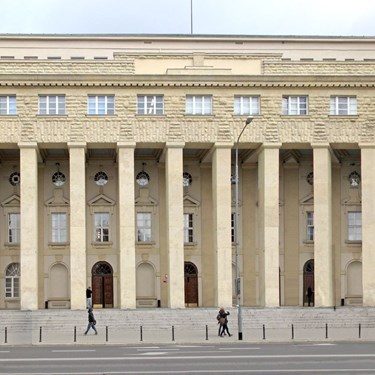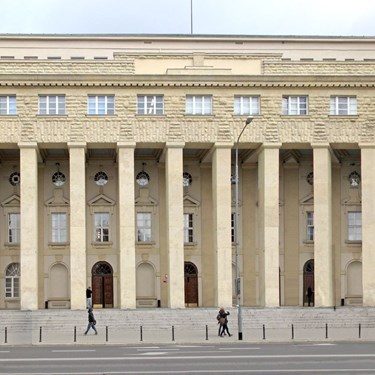 Uniwersytet Ekonomiczny
ue.poznan.pl
Established in 1926, the University of Economics in Poznań belongs to the forefront of Polish economic universities.
Owes its reputation to high-quality education the position of one of the leaders in scientific research in the field of economic sciences. The strength of the University is its scientific potential, education conditions and focus on cooperation with business.
Uniwersytet im. Adama Mickiewicza
amu.edu.pl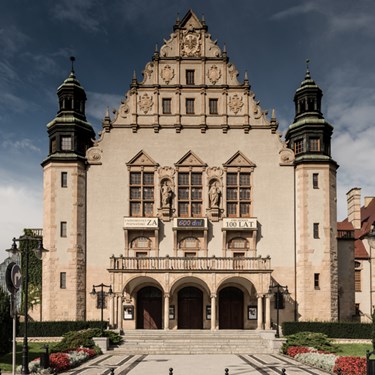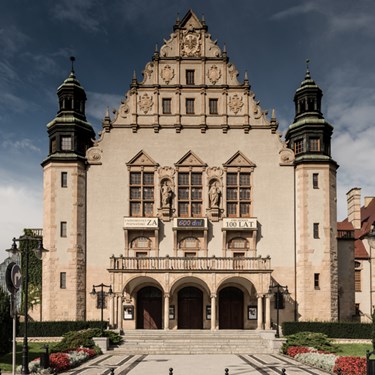 Uniwersytet im. Adama Mickiewicza
amu.edu.pl
Adama Mickiewicza University in Poznań is one of ten research universities in Poland, which means the implementation of additional tasks, strongly focused on the development of scientific research and its internationalization.
AMU is a member of the European University Consortium EPICUR - European Partnership for an Innovative Campus Unifying Regions. The consortium also includes the University of Strasbourg (France), University of Amsterdam (Netherlands), Albert-Ludwigs-University Freiburg (Germany), Karlsruher Institut für Technologie (Germany), University of Haute-Alsace (France), University Bodenkultur Wien ( Austria), Aristotle University of Thessaloniki (Greece). European Universities are transnational alliances of higher education institutions from across the EU that share a long-term strategy and promote European values ​​and identity. The idea behind their creation is to significantly increase the mobility of students and staff and to support the quality, integration and competitiveness of European higher education. The university is a knowledge center where research and teaching interpenetrate, and where science is explored both internationally, nationally and regionally. The university constantly updates and expands its research programs and teaching content, placing particular emphasis on their interdisciplinary nature. Currently, nearly 35 thousand students study in 80 fields of study and over two hundred specializations. students of 1st and 2nd cycle studies and uniform master's studies. Over 1,300 doctoral students study at the doctoral studies and at the Doctoral School of Adam Mickiewicz University. More and more people are taking postgraduate studies and training courses. Our university's diploma is becoming an increasingly sought-after asset on the labor market.
World Trade Center Poznań
wtcpoznan.pl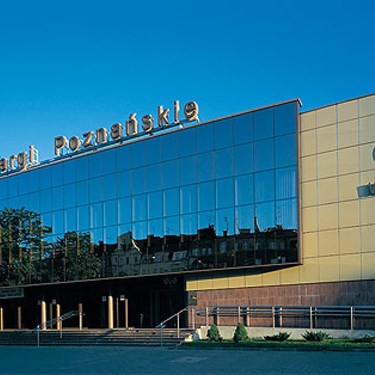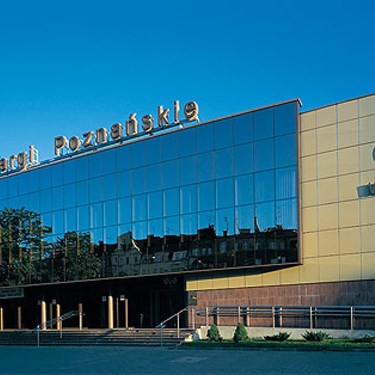 World Trade Center Poznań
wtcpoznan.pl
7 continents, 100 countries, 330 offices and over 750,000 institutions and enterprises - this is the number of WORLD TRADE CENTERS ASSOCIATION activities.
World Trade Center Poznań, like the other 330 WTC offices in 100 countries on all continents, actively promotes international trade and facilitates business contacts. There is no other such institution in Poland that offers such a range of services to Polish and foreign companies.
Międzynarodowe Targi Poznańskie
https://www.mtp.pl/en/calendar/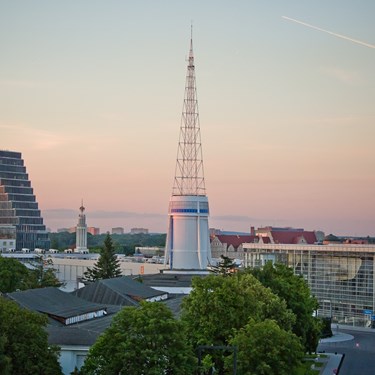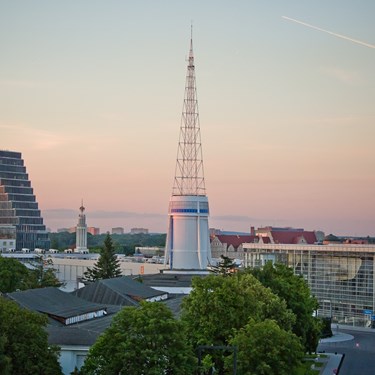 Międzynarodowe Targi Poznańskie
https://www.mtp.pl/en/calendar/
No. 1 expo destination in Poland and CEE!
Top industry events are held here, new products and premieres are shown here. It is also a meeting place for people with passion, who gather during events such as Poznań Game Arena, Poznań Motor Show, Poznań Book Fair and Hobby Fair. Many international congresses and conferences, such as the Western Balkans Summit or Impact, are also held at the MTP Poznań Expo. It is also the place of numerous sports and cultural events. Concerts and theater performances take place in the Earth Hall of Poznań Congress Center. A characteristic point on the map of the MTP Poznań Expo is the Spire - the architectural icon of Poznań. For over 100 years, MTP Poznań Expo has been a space for meetings, exchange of thoughts and ideas.
GARDENcity Restaurants & Catering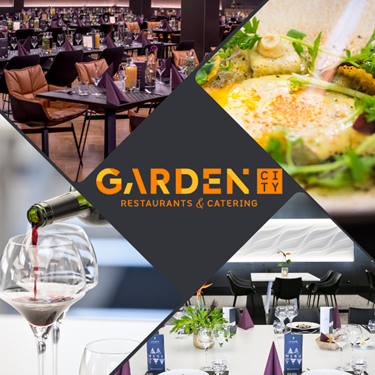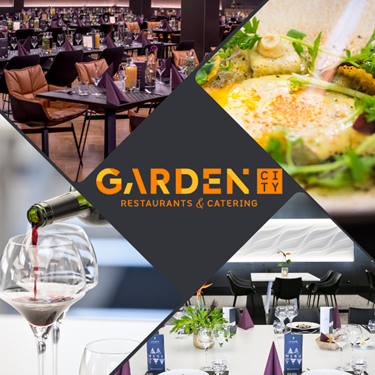 GARDENcity Restaurants & Catering
The GARDENcity restaurant and event concept is a unique place in the business heart of Poznań.
We believe that each event can be a unique experience. All you need is a bit of creativity, professionalism in action and ... a pinch of culinary magic. Inside the three-level complex there are four spacious rooms, the character of which evolves with the vision and needs of our guests: Saffron, Vanilla, Tabasco and Cinnamon. The GARDENcity meeting space is complemented by two restaurants: Basilico Bistro - offering express lunches and Oregano and Wine - the flagship product of GARDENcity, a fine dining restaurant where the award-winning Chef Tomasz Zdrenka and his experienced team serve extraordinary Mediterranean dishes.
Oregano and Wine
oreganoandwine.pl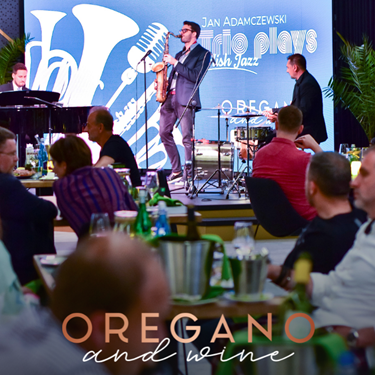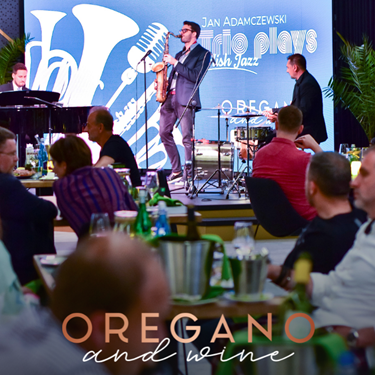 Oregano and Wine
oreganoandwine.pl
The Oregano and Wine restaurant was created for people who are looking for unique and memorable flavors.
Its designer and atmospheric interior creates ideal conditions for business lunches as well as family dinners and meetings. Here you will taste Mediterranean dishes prepared from local ingredients in accordance with the philosophy of slow food in line with the philosophy of slow food, which is supported by our Chef Tomasz Zdrenka. He's a winner of the Polish Culinary Cup and laureate of many international culinary competitions. Oregano and Wine is also a meeting place for music lovers - Jazz Fridays, that is evenings with live music and a 3-course tasting dinner, are already a regular cycle in our restaurant. Oregano and Wine is located in Poznań at ul. Śniadeckich 25.
Port Sołacz
portsolacz.pl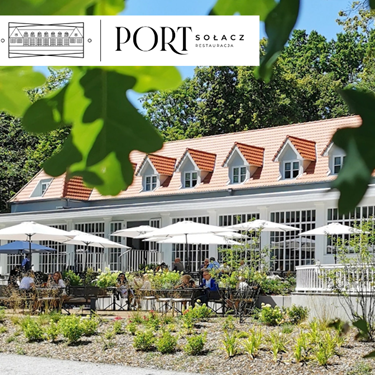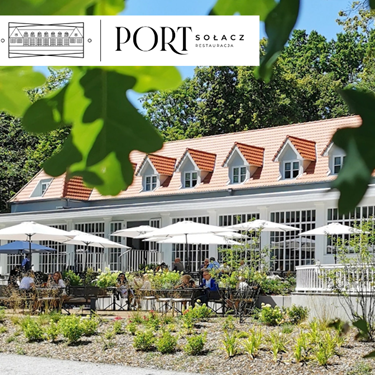 Port Sołacz
portsolacz.pl
In the most beautiful park in Poznan, inside over a hundred year old, carefully revitalized, historic building, awaits Port Solacz, a unique place, where can try excellent dishes and take a rest in one of our amazing hotel apartments.
Facility is located in the heart of Poznan, but at the same time it is surrounded by nature, which will make you feel relaxed and carefree. Classic dishes in new forms, made with fresh, seasonal, high quality products – this is our Port Sołacz restaurant in a nutshell. Dishes combine new trends and excellent taste with Sołacz's tradition.
Zimowisko pod Iglicą
jarmark.poznan.pl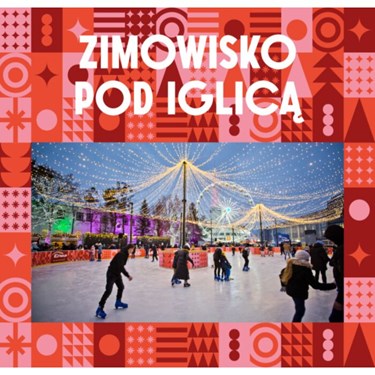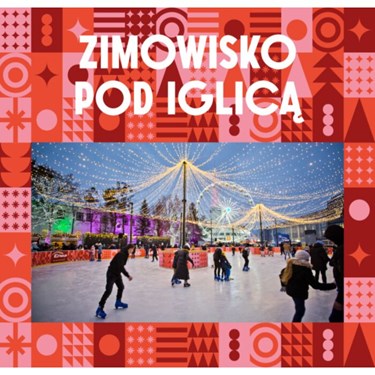 Zimowisko pod Iglicą
jarmark.poznan.pl
We invite you to the largest Christmas Market in Poznan! Among the smell of roasted chestnuts and the aroma of mulled wine, you will be able to spend a magical time at the Poznań Christmas Market. 19 November – 23 December 2022
Join us for a whole range of attractions- a mill wheel, an ice rink, a Venetian carousel, a Santa Claus house, a spectacular Christmas tree, a Christmas scene with artistic repertoire, themed weekend events and workshops for children. There is something for everyone at over 50 stands with local delicacies and crafts!
Venue/Location: MTP Poznań Expo, entrance from Głogowska Street