Meta Enea IRONMAN 70.3 Poznań at the Poznań International Fair - PeWuKa Square!
The first event held on the square located above the new underground car park is going to take place in September. Participants of the IRONMAN competition will be there. In the future, the square will prove itself as a place of many cultural events. It can even accommodate several thousand people. Nearby, in pavilion 2, cafes and restaurants are to be built.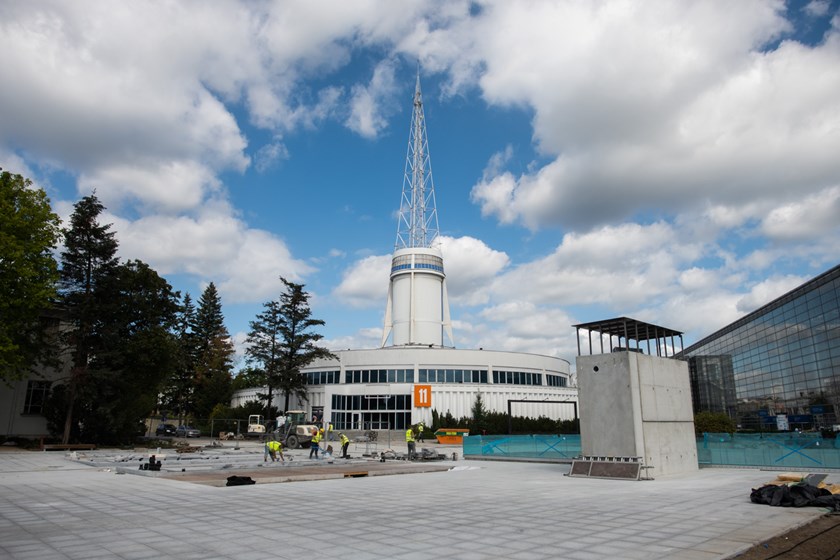 photo. Łukasz Gdak
During the first weekend of September, Poznań will make its debut as the host of the competition from the IRONMAN series. Thanks to the decision of the Polish Triathlon Association, in addition to the world's leading competitors, the best Polish triathletes will also compete in the capital of Wielkopolska.
Competitors will be able to race on the "Half" and the Olympic distance. Additionally, the Polish PRO and Age Group Championships in the middle distance will also be held.
For competitors taking part in Poznań, a very attractive route has been prepared, which refers to the first historical triathlon competition organized in Poland in 1984. Participants of the struggle will start the fight on the beach at Lake Kierskie, in the same place as nearly 40 years ago by a group of daredevils, who were blazing triathlon routes in our country. After the swimming stage, the competitors will ride their bikes on  a fast and flat route along the picturesque Great Poland Voivodship region. The running stage consists of loops on the streets of Poznań with the finish line located on the premises of MTP Poznan Expo.